Glasses
The hottest new styles and frame brands we're proud to offer Spruce Grove.

lool
Built for Life". Designed in Barcelona, Lool frames are for our patients who don't want to even feel like they have glasses on. This unique line has created an extremely lightweight design (4 grams!) but still delivers in flexibility and the "no screw hinge" completes this amazing design. With an impressive selection of creative shapes, there is a frame for everyone. Lool frames are hand painted in premium lacquers. Let yourself stand out with a bold bright pop of sensational color or choose the beauty of the classic & sophisticated black or gold. No more red marks from heavy frames on your nose, but still make a statement in your Lool frame!

Tom Ford
These beautiful frames are hand crafted in Italy and are a favourite among our patients. Each frame takes over 70 steps to complete, with the recognizable inlaid "T" detail requiring alignment and finishing by hand. These frames are the embodiment of sophisticated luxury and glamour.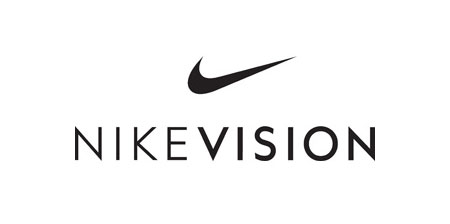 Nike
Nike has become one of the most recognized brands in the world and their vision on eyewear will not disappoint. Aimed towards more of our sports minded patients, Nike is a fantastic option for active wearers of all ages or those who want a sporty look. The frames are lightweight and come in titanium, plastic and semi-rimless designs. A stylish trendy new look for your teenager or maybe for yourself, Nike hits it out of the ballpark.

X-ide
Every style has its own life, and that couldn't be more true than with X-ide eyewear. Each frame offers its own originality and a precision of detail that feeds your passion. This eyewear line looks at life like a work of art, and they deliver this in each beautiful unique design of
their frames. Let your individual style shine in these beautiful Italian created pieces. They truly are like wearing a stunning masterpiece.

Zeal
Zeal is a sunglass line with classic shapes and pops of color. This line not only makes you look good, but you can also feel good while wearing them as their mission is towards sustainability. It is their commitment to reduce environmental impacts by using renewable resources in the manufacturing of their frames and lenses working towards eliminating the use of fossil fuels!

Ted Baker
Ted Baker is "No Ordinary Designer Label". From the beginning Ted has had a clear, unswerving focus on quality, attention to detail and a quirky sense of humor. Mixing retro influences with contemporary flair, his eyewear collections are best described as quirky yet commercial with a focus on high quality design and detailing. The eyewear collection won the 20/20-Vision Monday Readers' Choice Award in 2017 for Best Frame Brand for Men.

Interface
This transformative eyewear quickly goes from an ophthalmic frame to a sunglass in one fluid movement without hooks or magnets. These frames have classic shapes and colors that provide you with an all-in-one option through the skins that offer sunglass as well as night driving options.

Andy Wolf
This beautiful and unique eyewear line is designed & handcrafted in Hartberg, Austria. It was founded by three friends Andreas(Andy), Wolfgang (Wolf) and Katharina who wanted to produce a classic and contemporary eyewear line for individuals to express their unique style. They combined both local and tradition eyewear craftsmanship which resulted in designs that are stunning, contemporary and innovative.

Modo
Modo has beautiful light weight frames that feel like air on your face. They have award winning titanium frames featured in multiple shapes and colors. One of the most exciting things about Modo is the fact that every frame purchased helps a child to see. These frames combine looking good and feeling good about your purchase-the best of both worlds!

OTP
One True Pair is an exciting line that appeals to all age groups as there is a timeless youth to it. OTP features modern structures and shapes for a fluid weightless feel. Retro inspired thin metal and translucent handmade acetate define the collection with a distinct color scheme of classic metallic trends paired with soft neutrals. The collection features a large range of shapes and sizes to find your one true pair!

Ray Ban
This line has something for everyone-from kids looking at their first pair of glasses to adults looking for a classic set of glasses or sunglasses. Ray Ban carries a large selection of iconic styles and colors. Ray Ban is an Italian/American brand of luxury sunglasses and eyeglasses. The brand is best known for its wayfarer and aviator lines of sunglasses.

Maui Jim
Aloha! Maui Jim is a beautiful line of sunglasses that much like their namesake was founded in Lahaina Hawaii in 1980. Maui Jim has an exciting assortment of lens colors, bi-gradient mirrors, fashion lens mirrors, gradients and antireflective technology. The amazing colour technology in their hyper precise polarized lenses go beyond just shielding your eyes from glare & harmful UV, but also enhance the worlds true vivid colours in detail. In addition, they feature the industry's most advanced production techniques with their patented processes that creates an amazing difference you'll see immediately.

Nano Vista
If you have a busy kid in your life who is always on the go from sports to running wild all day, these are the frames for your busy bee! These are tough frames come with an amazing warranty and are made to last. All NANO frames can be transformed to be worn with temples or with a headband and seamlessly adapt from the quiet classroom to the rugged playground. We also carry the glow-in-the-dark, custom fit, and solar clip-on collections of this incredible eyewear line!

WOOW
Are you looking for an exciting new eye-catching pair of glasses? Carried by its positive energy, the new WOOW Collection will live up to your wildest dreams! The beautiful color palette of iridescent, electric and strong blues, refreshing granitas and rainbow gradients push the WOOW spirit to its peak. It embodies a freshness and energy that makes you want to let go and be surprised…all the while giving the best of yourself.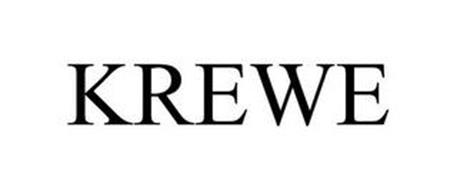 Krewe
Inspired by the endless diversity in the world, Krewe challenges us to #DoYou and let your personality be free. Krewe was first created in New Orleans and was being sold from a cart before they found great success. The St. Louis sunglasses frame is where Krewe made its mark, quickly becoming a top seller and continuing to be a staple in their collection. Each frame undergoes a 100-point inspection and uses plant-based acetates ensuring quality with every frame.

J.F. Rey
J.F. Rey boasts a unique and colorful collection, with over five hundred different color combos there is something for everyone. Created in south France they are considered to be one of the first eyewear collections created by a French designer. Innovative, quality, and artistic freedom are all values that the designers want to create. J.F. Rey is our petite line which comes specifically designed for slender faces while still providing something original and unique.