Glasses
Below is a list of all the current brands of eyewear companies we offer

Zeal
Zeal is a sunglass line with classic shapes and pops of color. This line not only makes you look good, but you can also feel good while wearing them as their mission is towards sustainability. It is their commitment to reduce environmental impacts by using renewable resources in the manufacturing of their frames and lenses working towards eliminating the use of fossil fuels!

Ted Baker
Ted Baker is "No Ordinary Designer Label". From the beginning Ted has had a clear, unswerving focus on quality, attention to detail and a quirky sense of humor. Mixing retro influences with contemporary flair, his eyewear collections are best described as quirky yet commercial with a focus on high quality design and detailing. The eyewear collection won the 20/20-Vision Monday Readers' Choice Award in 2017 for Best Frame Brand for Men.

Tom Ford
These beautiful frames are hand crafted in Italy and are a favourite among our patients. Each frame takes over 70 steps to complete, with the recognizable inlaid "T" detail requiring alignment and finishing by hand. These frames are the embodiment of sophisticated luxury and glamour.

Interface
This transformative eyewear quickly goes from an ophthalmic frame to a sunglass in one fluid movement without hooks or magnets. These frames have classic shapes and colors that provide you with an all-in-one option through the skins that offer sunglass as well as night driving options.

Andy Wolf
This beautiful and unique eyewear line is designed & handcrafted in Hartberg, Austria. It was founded by three friends Andreas(Andy), Wolfgang (Wolf) and Katharina who wanted to produce a classic and contemporary eyewear line for individuals to express their unique style. They combined both local and tradition eyewear craftsmanship which resulted in designs that are stunning, contemporary and innovative.
Etnia Barcelona
Etnia Barcelona is a stunning line founded as an independent eyewear brand after three generations of passion for the trade that combines color, quality and art to create something for everyone. Etnia's design team in Barcelona creates each collection from the beginning. They own their factories which allows them to control the entire manufacturing process that guarantees the highest quality of products for their brand. Etnia creates their history through collaborations with legends from the art world and have more than 500 of their own color references inspired by the world of fashion and art.

Modo
Modo has beautiful light weight frames that feel like air on your face. They have award winning titanium frames featured in multiple shapes and colors. One of the most exciting things about Modo is the fact that every frame purchased helps a child to see. These frames combine looking good and feeling good about your purchase-the best of both worlds!

OTP
One True Pair is an exciting line that appeals to all age groups as there is a timeless youth to it. OTP features modern structures and shapes for a fluid weightless feel. Retro inspired thin metal and translucent handmade acetate define the collection with a distinct color scheme of classic metallic trends paired with soft neutrals. The collection features a large range of shapes and sizes to find your one true pair!

Ray Ban
This line has something for everyone-from kids looking at their first pair of glasses to adults looking for a classic set of glasses or sunglasses. Ray Ban carries a large selection of iconic styles and colors. Ray Ban is an Italian/American brand of luxury sunglasses and eyeglasses. The brand is best known for its wayfarer and aviator lines of sunglasses.

Maui Jim
Aloha! Maui Jim is a beautiful line of sunglasses that much like their namesake was founded in Lahaina Hawaii in 1980. Maui Jim has an exciting assortment of lens colors, bi-gradient mirrors, fashion lens mirrors, gradients and antireflective technology. The amazing colour technology in their hyper precise polarized lenses go beyond just shielding your eyes from glare & harmful UV, but also enhance the worlds true vivid colours in detail. In addition, they feature the industry's most advanced production techniques with their patented processes that creates an amazing difference you'll see immediately.

Nano Vista
If you have a busy kid in your life who is always on the go from sports to running wild all day, these are the frames for your busy bee! These are tough frames come with an amazing warranty and are made to last. All NANO frames can be transformed to be worn with temples or with a headband and seamlessly adapt from the quiet classroom to the rugged playground.

WOOW
Are you looking for an exciting new eye-catching pair of glasses? Carried by its positive energy, the new WOOW Collection will live up to your wildest dreams! The beautiful color palette of iridescent, electric and strong blues, refreshing granitas and rainbow gradients push the WOOW spirit to its peak. It embodies a freshness and energy that makes you want to let go and be surprised…all the while giving the best of yourself.

L.A.M.B
If you are looking to express yourself through fun shapes and bold pops of color, L.A.M.B is for you! Widely recognized for her iconic style and lifelong love of design, Grammy award winner singer/songwriter Gwen Stefani launched her luxurious fashion line L.A.M.B in 2003. The eyewear collection launched in Jan 2016 and quickly became one of the most sought-after collections in the market, winning three 20/20-Vision Monday Readers' Choice Awards.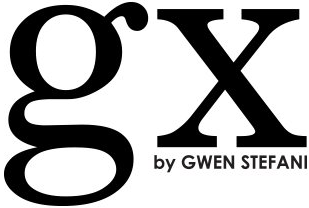 gx by Gwen Stefani
gx by Gwen Stefani is a line of affordably priced fashion- forward accessories that embody Gwen's unique blend of stylish sophistication mixed with a rock and roll edge. Gwen describes the collection as fun and stylish with some attitude. Its bold styling attracts a youthful self-expressive audience.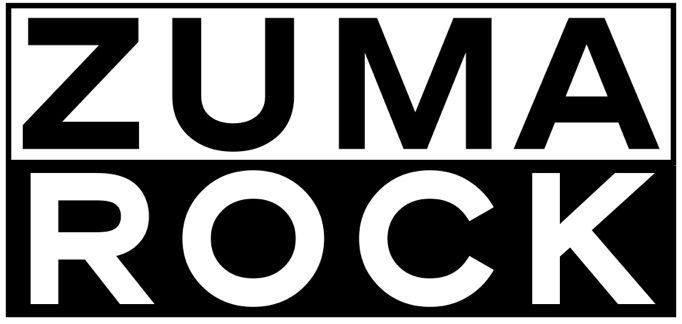 Zuma Rock
Drawing inspiration from skateboarding, high fashion, and traditional sports, the Zuma Rock collection features checkerboard prints, iconic camo prints, luxurious fade materials, and sporty racing stripes. The bold, "blocked- out" graphic black and white Zuma Rock logo further emphasizes the alternative street aesthetic of the brand. Inspired by Gwen Stefani's son Zuma, this new collection combines everything important to boys in choosing their glasses: fashionable shapes, edgy design details, and playful nods to sport. Zuma's participation in the design process as a young frame wearer has solidified a strong eyewear collection that will resonate with boys everywhere.